Robotics Without Robots
Most people hear Robotic Process Automation and immediately start picturing an assembly line, not unlike the one above. Repeatable processes handled in a highly efficient manner using purpose-built machines with exacting specifications. Every detail is monitored, every action precisely performed, all with an extremely low failure rate and, with proper maintenance, infinite repeat-ability.
Well, it turns out you can achieve the same sort of productivity gains and accuracy in using software systems – without any cumbersome robots getting in the way.
A recent survey conducted by OneStream Software (found here) revealed that the idea of Predictive Analytics, which is a perfect use case for Robotic Process Automation, is not some far-fetched idea. While only roughly 15% of those polled are currently using these types of predictive tools, nearly 40% were in the planning phases of using them to improve their business. As summarized by John O'Rourke, VP of Product Marketing at OneStream Software, "The target use cases for Predictive Analytics and ML are mostly on the revenue side of the business with Sales Forecasting and Demand Planning in the top five." They recognize that the value of their data is not in the data itself; but rather in the information that can be systematically extracted from that data. That information, when projected forward, can then be used to predict what might happen in the future.
The vast majority of those polled were most excited about the possibilities of using Predictive Analytics to improve their forecast process. In and of itself, this isn't unusual at all. We are constantly meeting new clients that have the same problems – a complicated and drawn-out forecasting process that everybody dreads, few fully understand, and executives demand. The key is figuring out how to use the old data, and how to extract valuable information that can help this process in the future. And that is where we come in.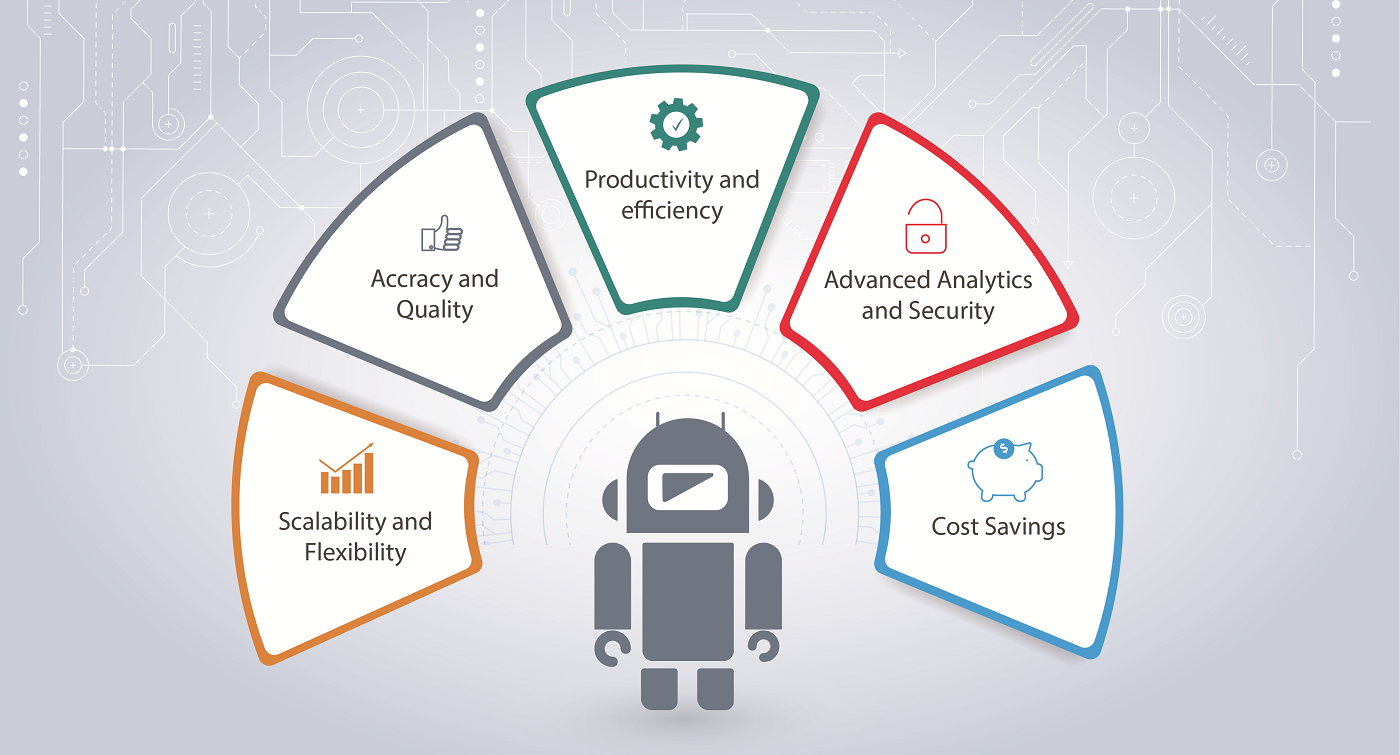 The five main benefits of Robotic Process Automation are:
Scalability and Flexibility
Accuracy and Quality
Productivity and Efficiency
Advanced Analytics and Security
Cost Savings
Through a combination of purpose-built input forms and user-friendly dashboards, we're able to implement a tool that will help automate the drudgery of the Forecasting and Planning processes, putting reliably accurate data into the hands of your analysts and decision-makers faster than ever before. No more passing around spreadsheets and sitting in meetings, handing out assignments people don't want, to people who don't want to be there. You hired analysts, not data entry technicians!
Best of all, these capabilities are BUILT INTO the platform that is blazing the trail forward in Corporate Performance Management – OneStream XF. Our team is merely harnessing that power and tailoring it to give you the best results possible.
Robotics without the robots. Who'd've thunk it?
To learn more, please contact us below.
Thanks for reading!