Summit Services – It's All About You!
I've heard some in the industry comment about Summit Services stating, "oh you just rebranded support". Summit Services is much bigger than a rebranding exercise for Black Diamond Advisory. Support is Dead! Service is alive! Summit Services is providing an offering to our clients that is all about service to you.
The Summit Services slide below illustrates our comprehensive offering.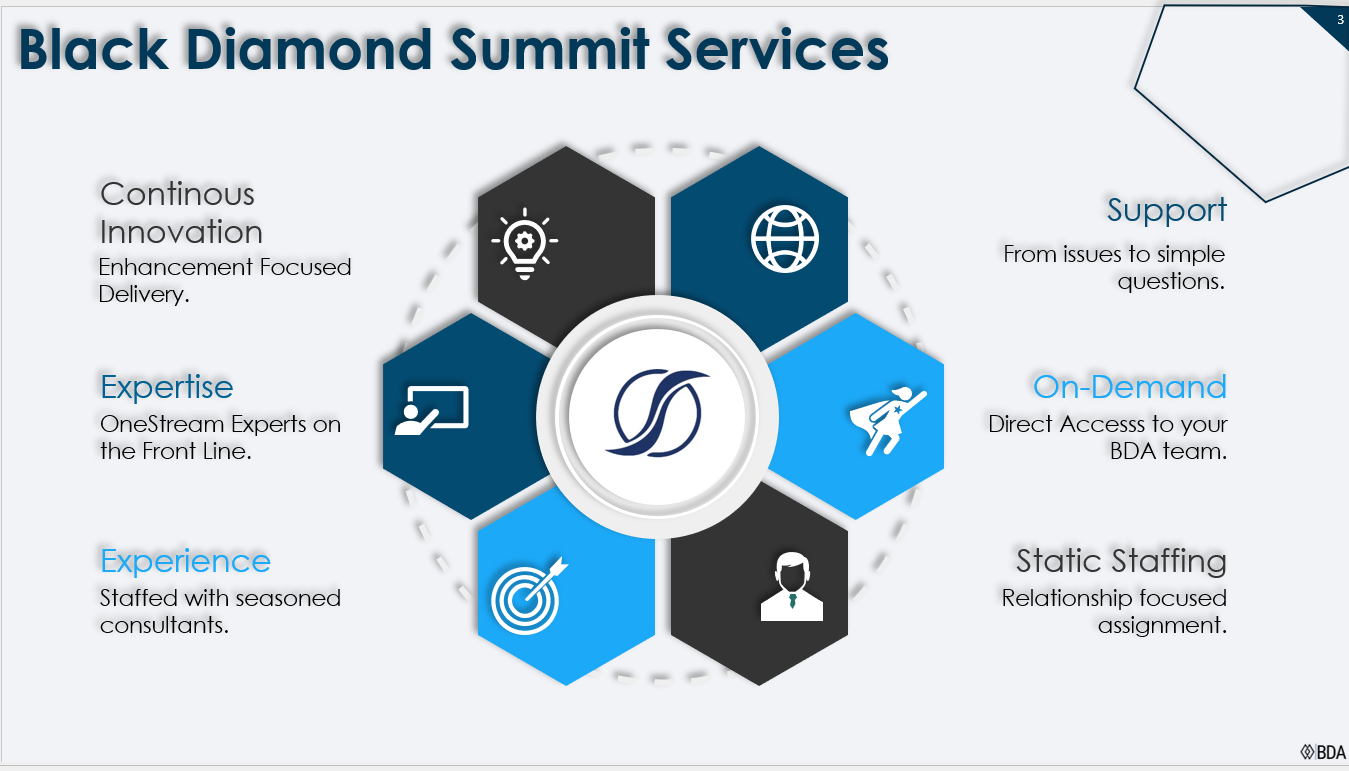 First and foremost, we want to develop a relationship with you. At the heart of Summit Services are our relationships and innovation.
There is nothing more important to us than spending our time getting to know you. We want to work together to understand your day-to-day struggle and strategize about the future of your OneStream investment.
The Summit Services team has combined 55 years of experience in the CPM/EPM space and 12 years of combined OneStream experience. We are experts in our field technically and functionally. We know the demands that are put on you to provide financial information quicker, faster, better.
Let's partner up. Don't delay. We are here to humbly serve you with our expertise.
#StaticStaffing #Support #ContinuousInnovation #Experience #Expertise #management #bda #blackdiamondadvisory #summitservices