Are we tired yet? Why not? Shouldn't we be?
Yr. Obt. Svt. needs his sleep yet he is not getting it. The fault is solely mine. I am tired. Also, these posts are getting written later and later during the day (it all started at 6 am but is jumping forward at a rate of an hour a day).
No matter, here's early breakfast. The food as has been the case for the rest of the meals, quite good. Again, it's sort of funny how much importance attendees place on that, but then again, who likes bad food?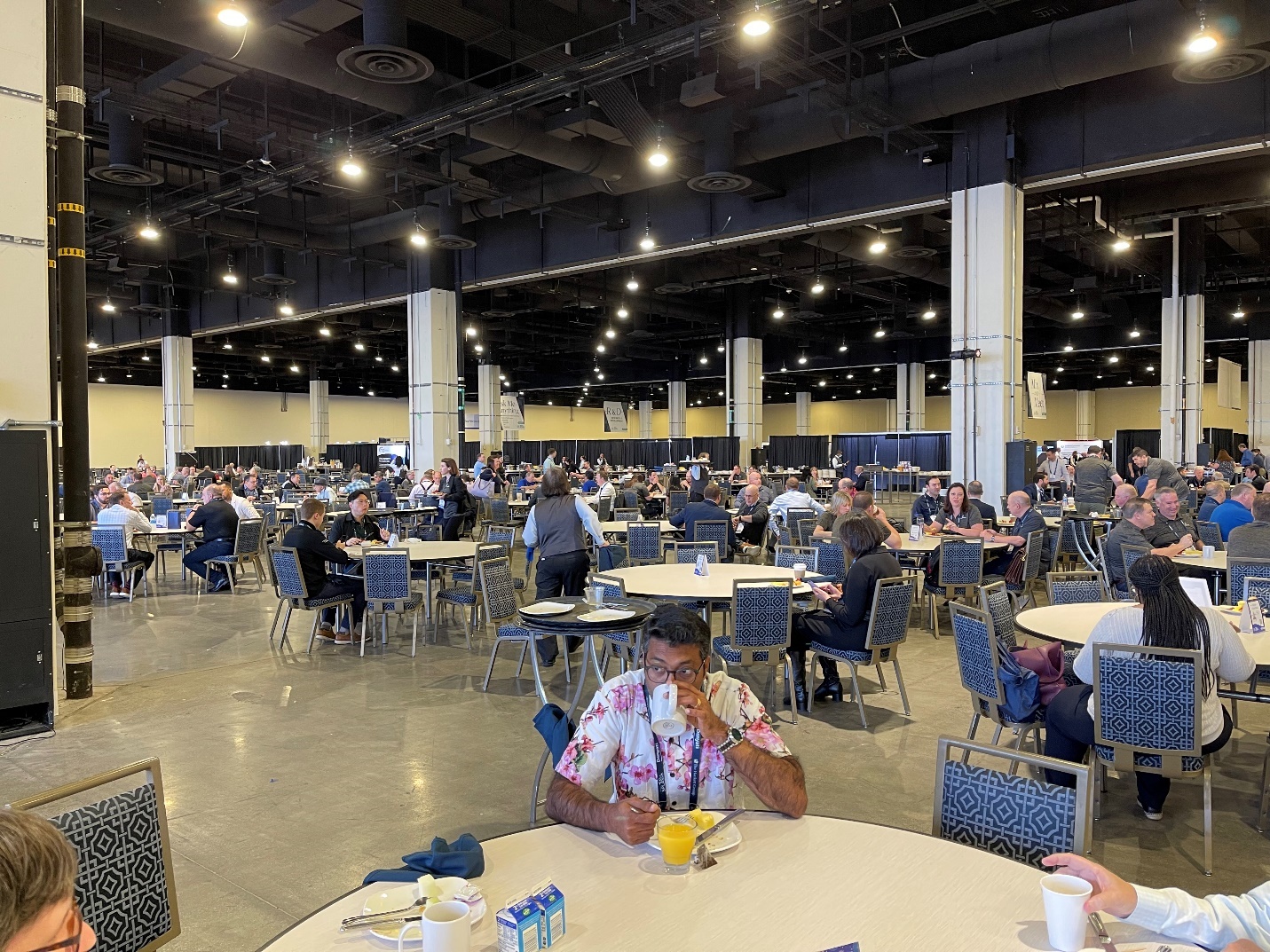 Yes, that's Celvin, my younger, taller, smarter, and alas for my ego, better looking brother from a totally different set of parents.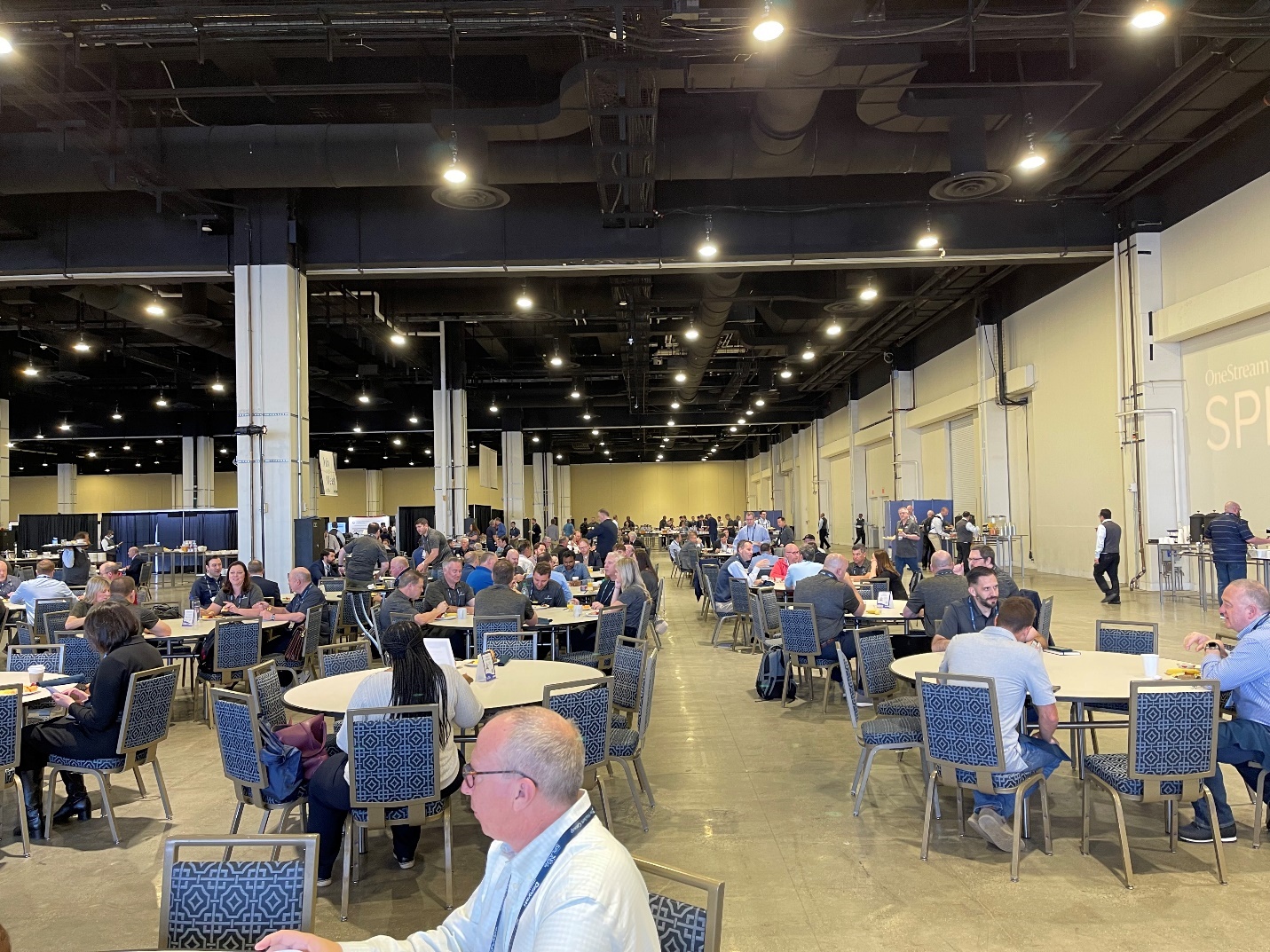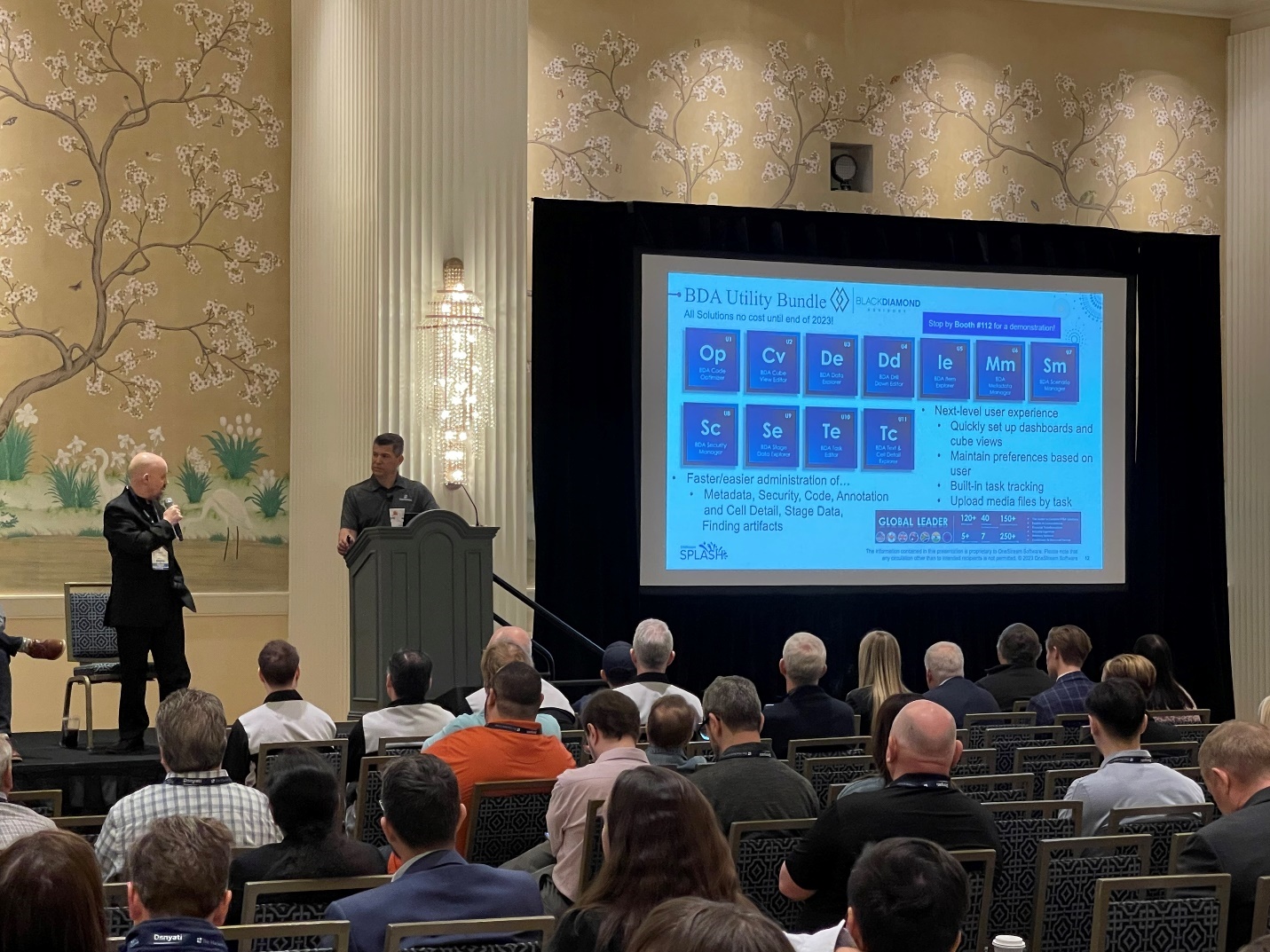 Solutions Exchange
PartnerPlace
This is a Big Deal, the first partners' products are up and running within the OneStream ecosystem. Here is BDA's very own Dr. Evil plotting world PartnerPlace domination:
I am (somehow) in BDA's product group, but of course am not a dev. However, I did write the docs for all of the products bar one. I'm not sure documentation is a particularly effective sales inducement. They are however the completely-driven-by-use-cases documentation I've always wanted. With luck they'll be what you want as well.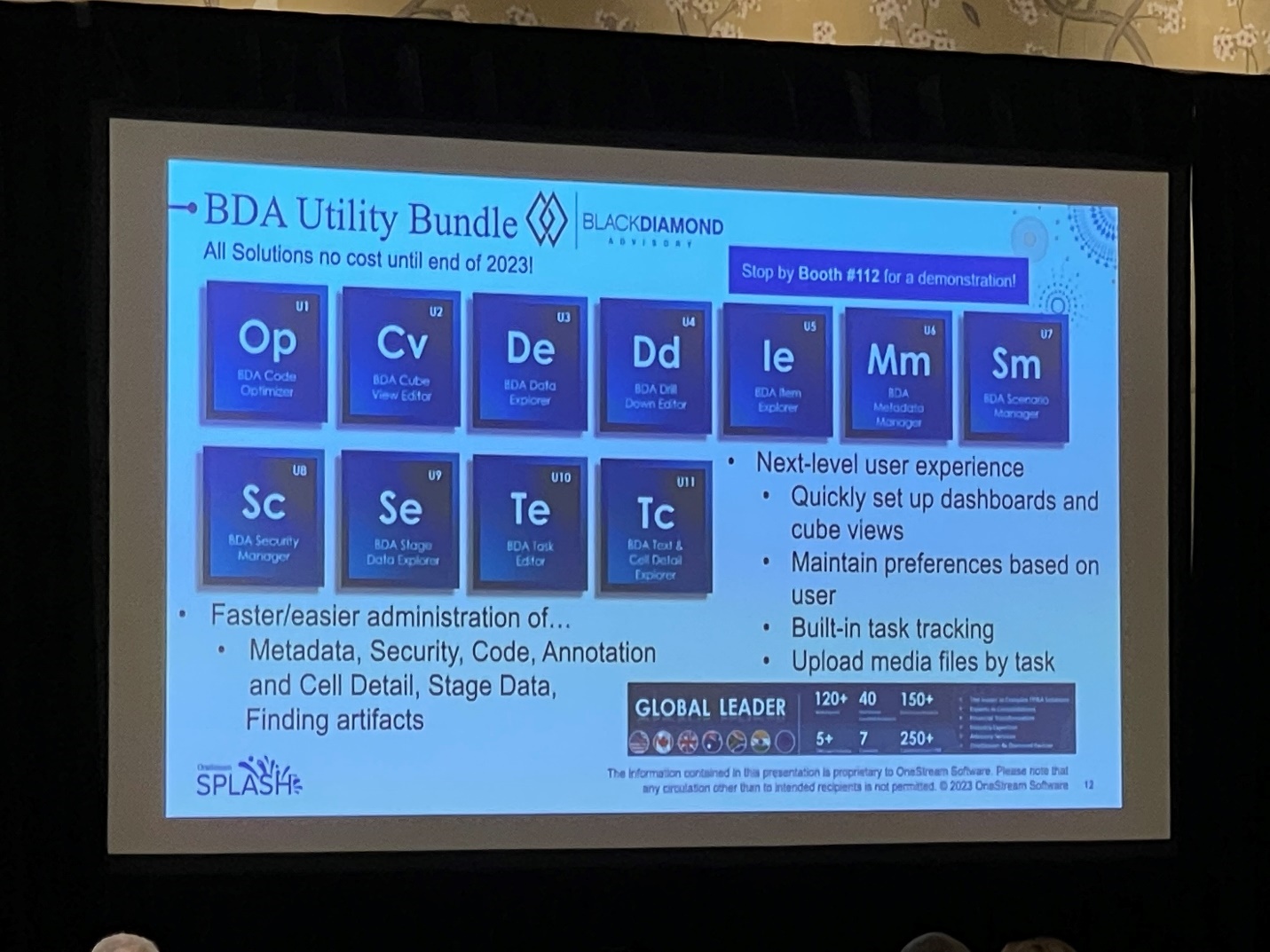 OpenPlace
And here's the other side of the PartnerPlace metaphorical coin, OpenPlace: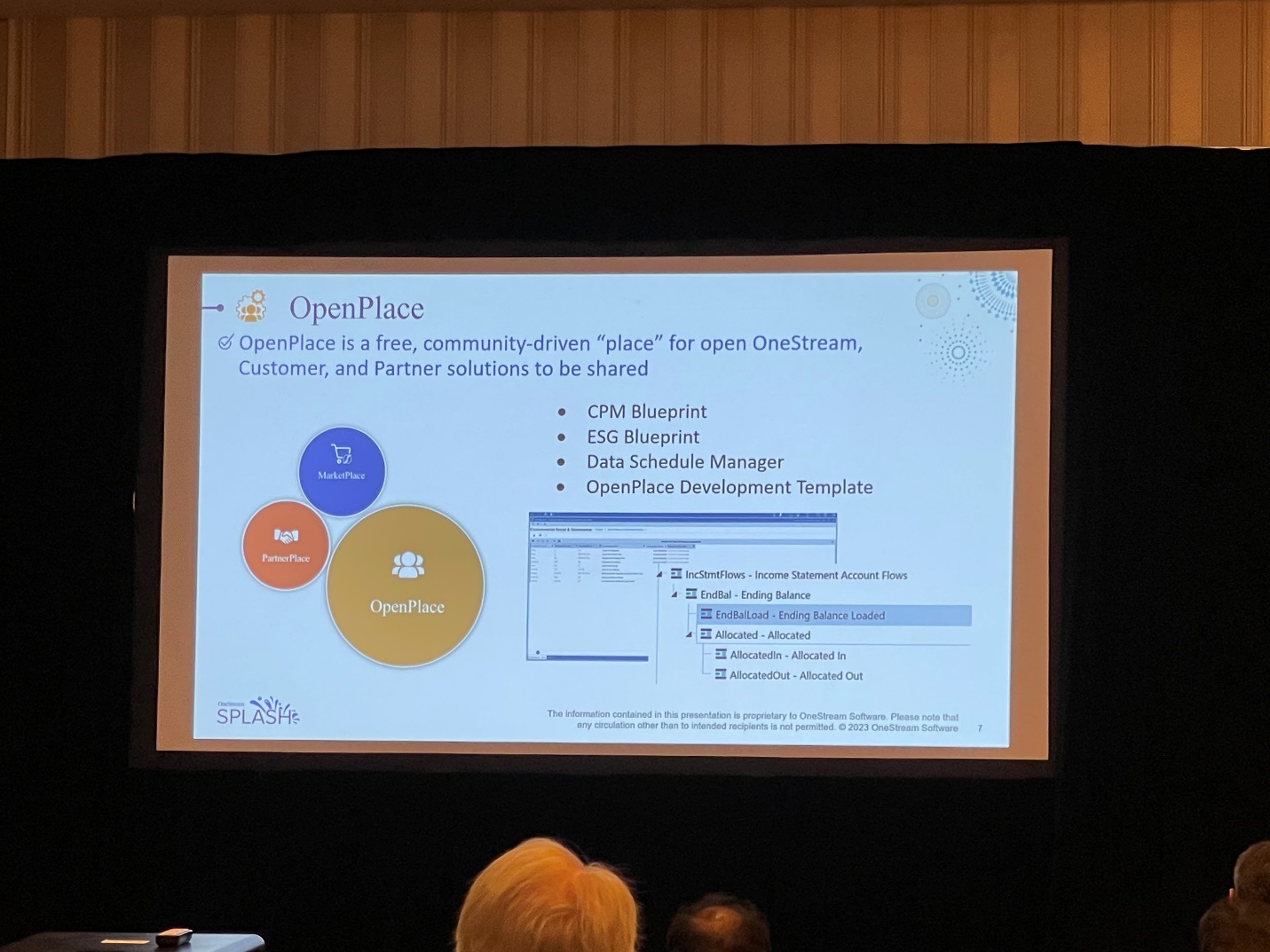 I have, I hope, a candidate for this free-to-all marketplace. We'll see if my garbage code passes OneStream's quality review.
Coffee, coffee, coffee
I am beyond pleased to see coffee available between sessions. I need the magic bean juice sort of constantly and not having it available constantly makes me cranky. And sleepy. Also – and this is sort of impossible for me to believe – it's pretty good.
Lunch
The food wins continue. I was and am pleasantly surprised to see vegan options again.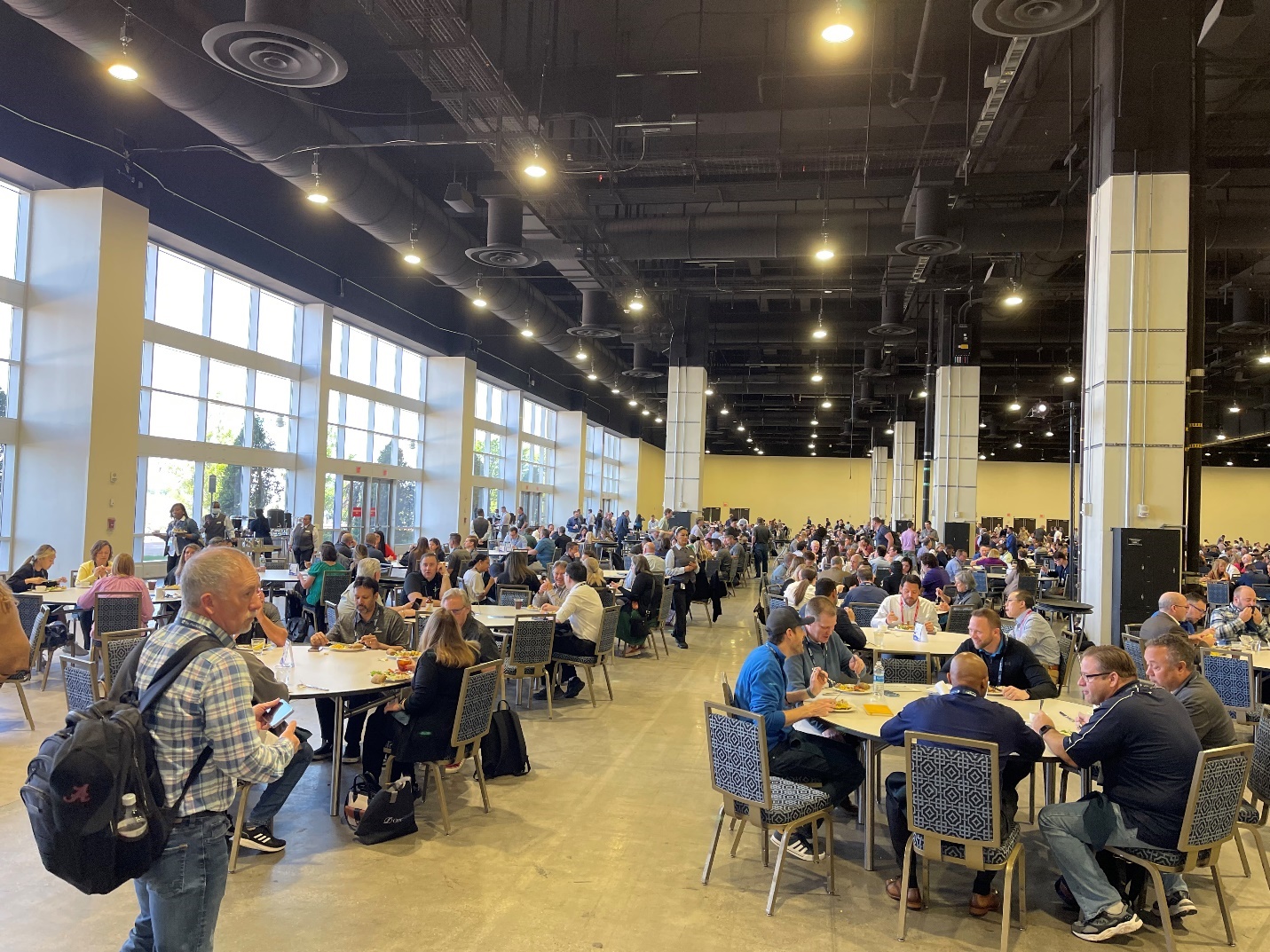 And now for what is surely the very best (and almost certainly the very geekiest) session at Splash.
Exptendng, Expanding, and Enhancing OneStream with SQL
I was pretty well pleased to warn the audience that this presentation showed (a lot) code and of course semi-childish memes and to have no one leave, fools that they were.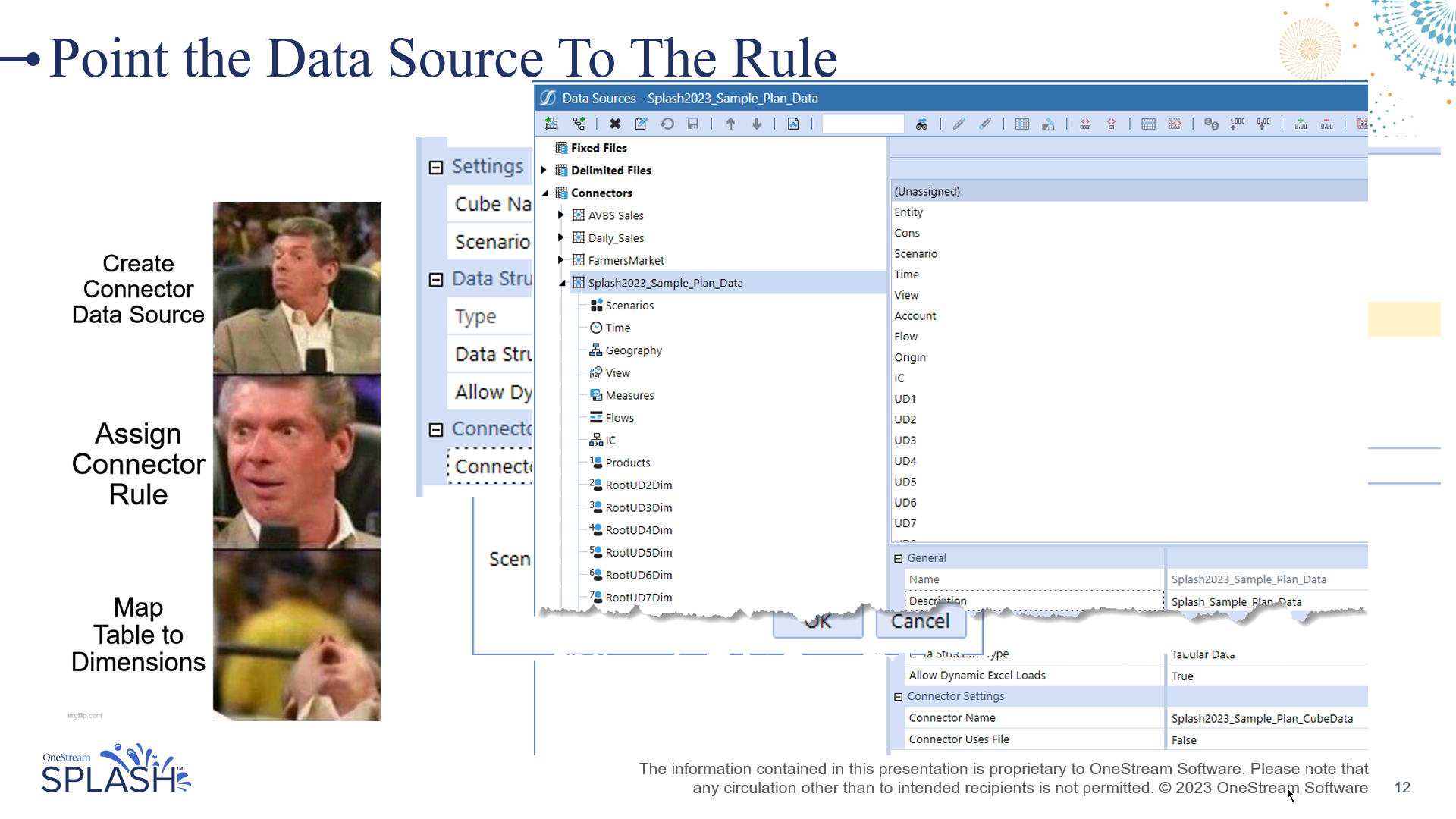 Here we are with me looking half-asleep.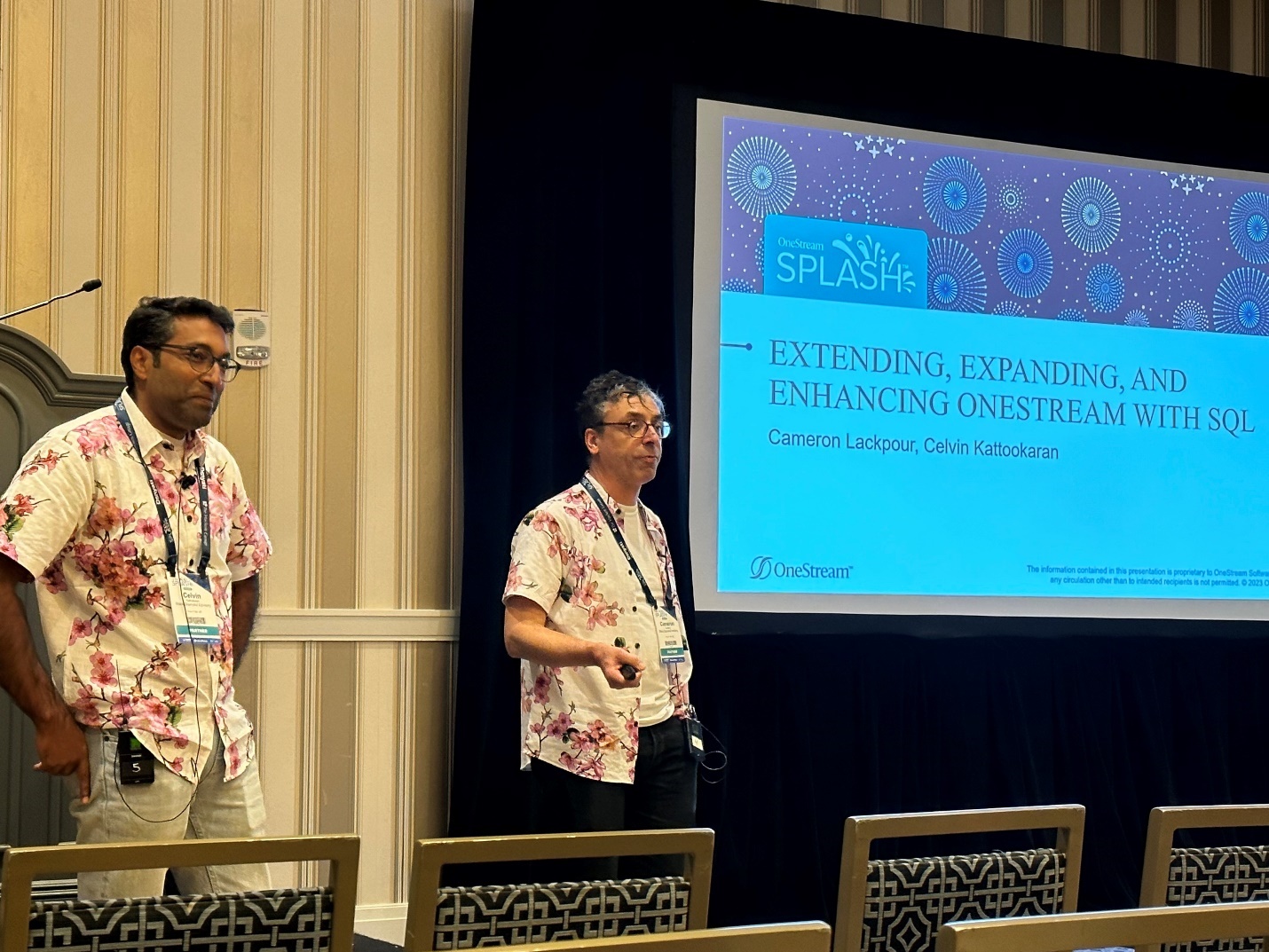 Mostly asleep.
It was a fun session with great Q&A at the end. I hope and wish that more partner or customer technical sessions come to Splash next year. There is an appetite for geek content. Yes, there's a fair bit of OneStream-presented technical content for which I am grateful, but partners and customers have different perspectives and focus. More, more, more. Please.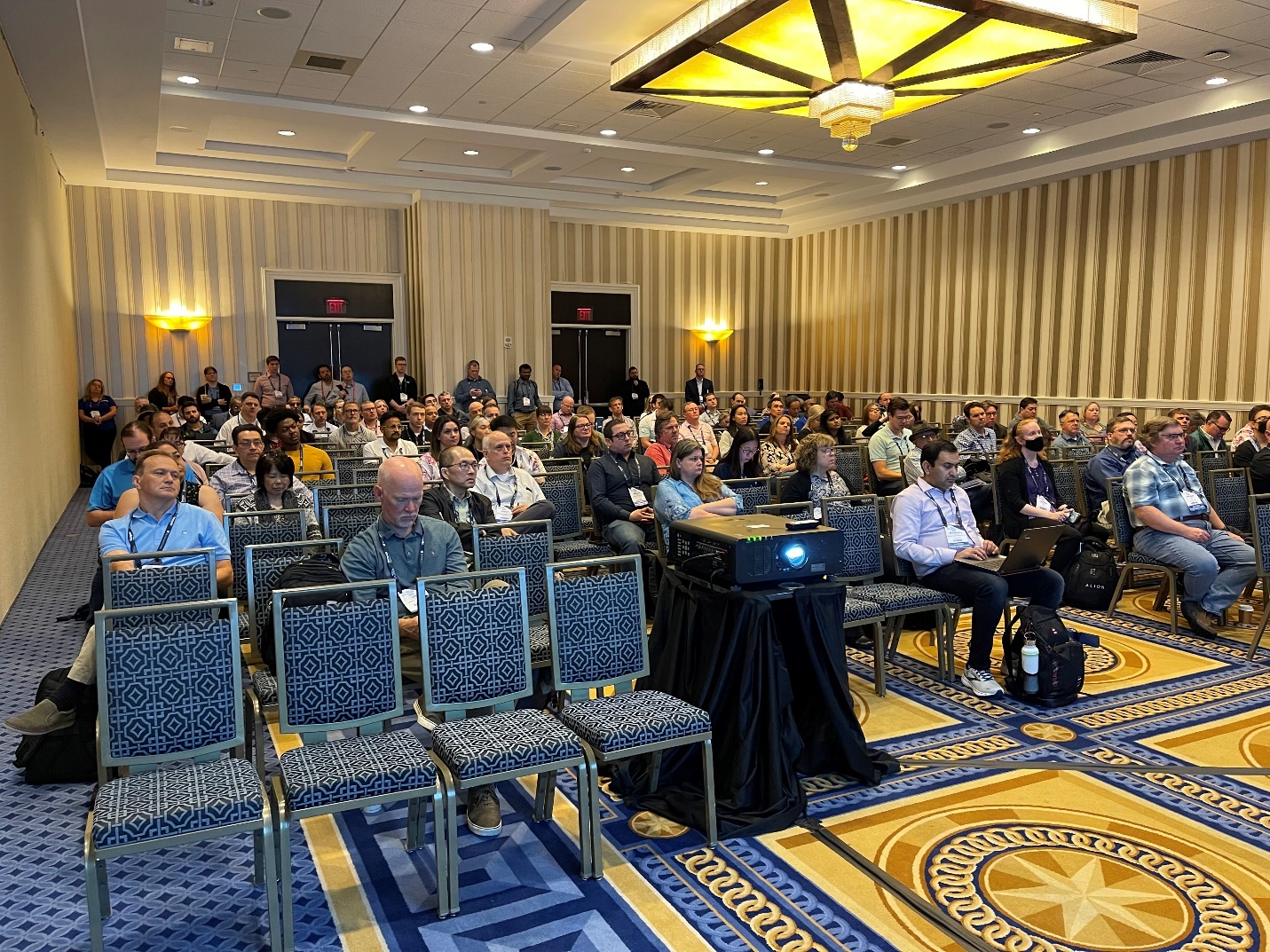 The ChatGPT story
Lots of excitement around AI in OneStream. I look forward very much to having someone (something) else write my Finance Business Rules.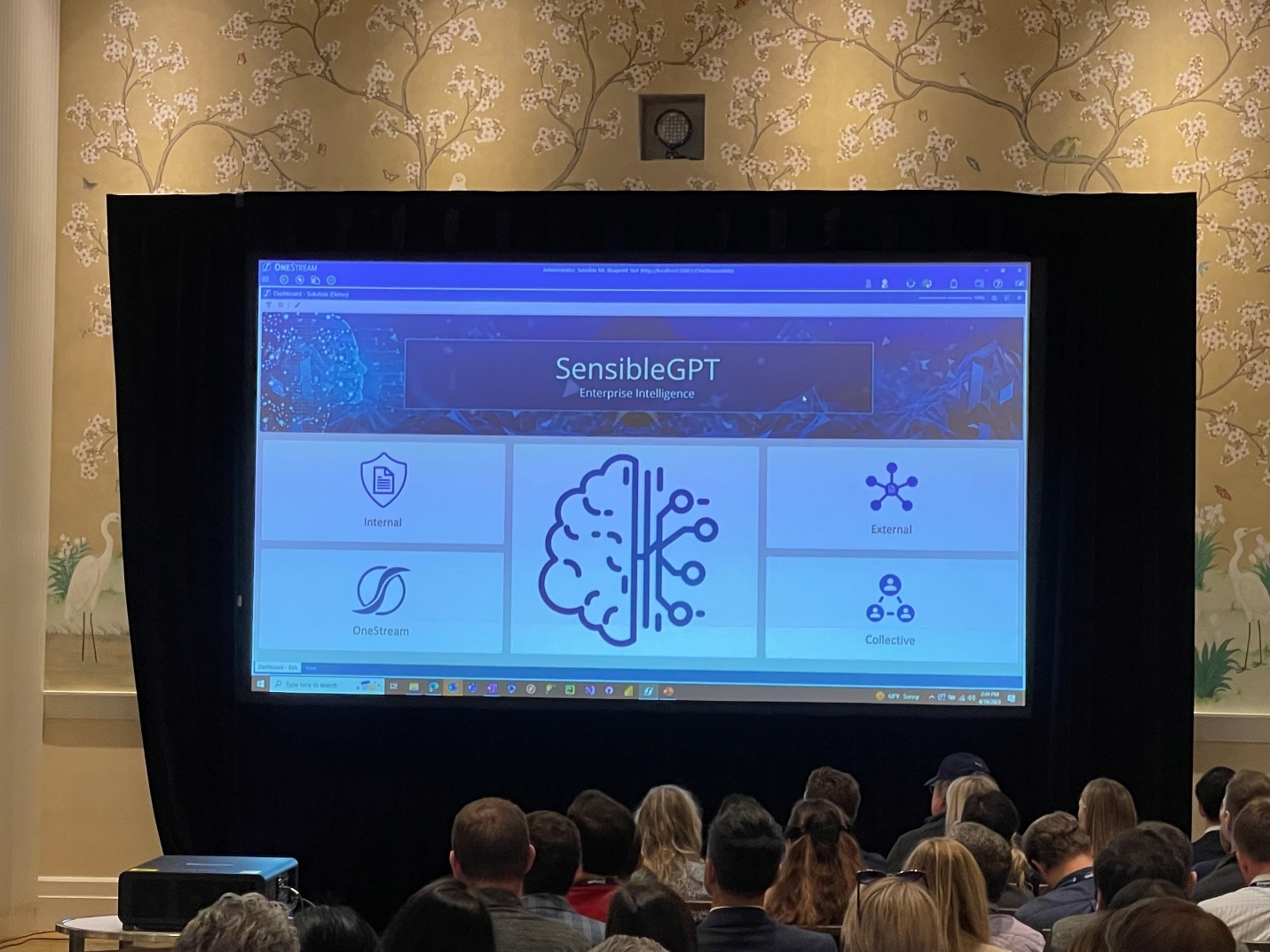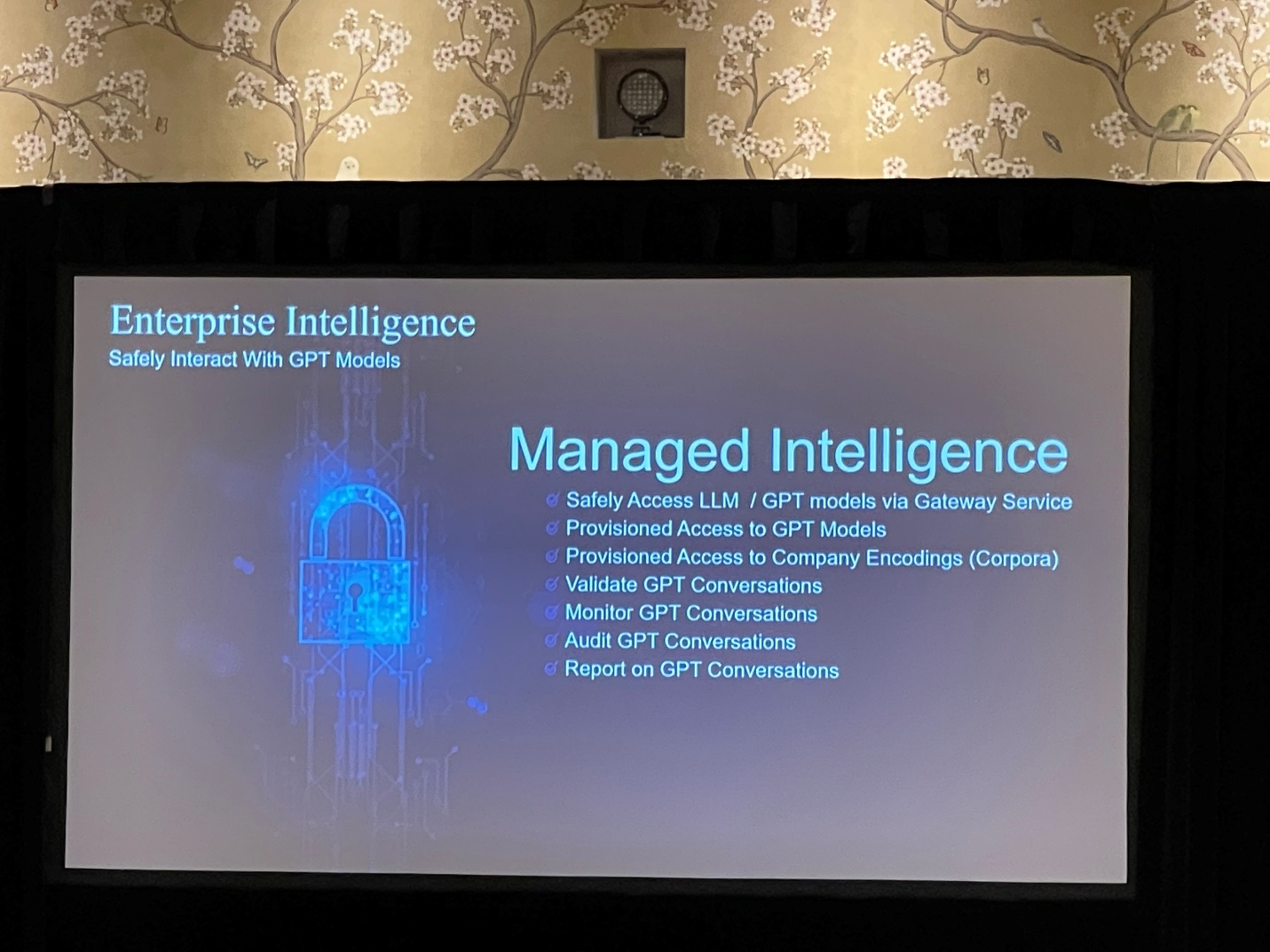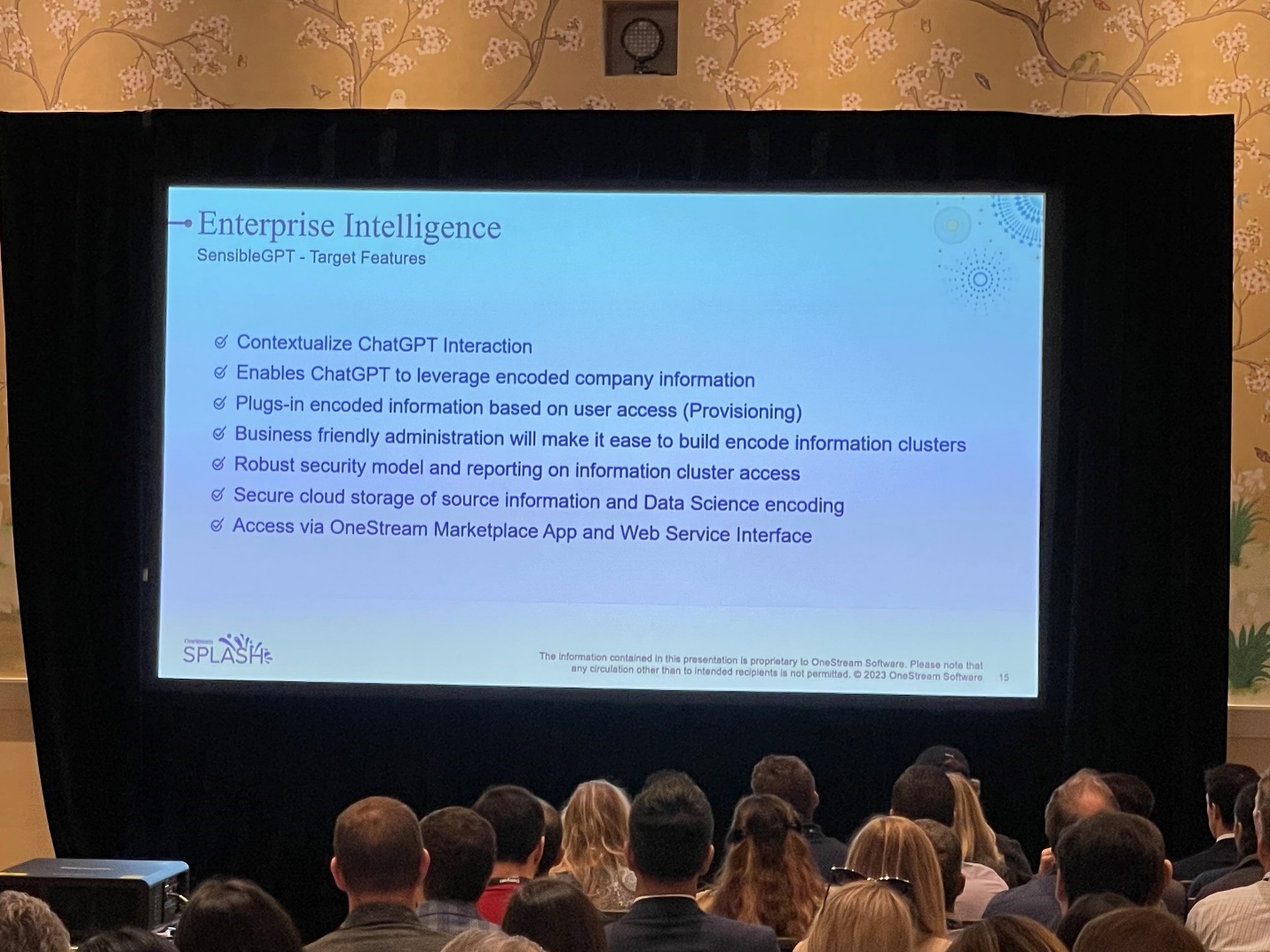 The keynote speaker
I like cars so I knew of Danica, but I had no idea she's such a goof, in the best of all possible ways.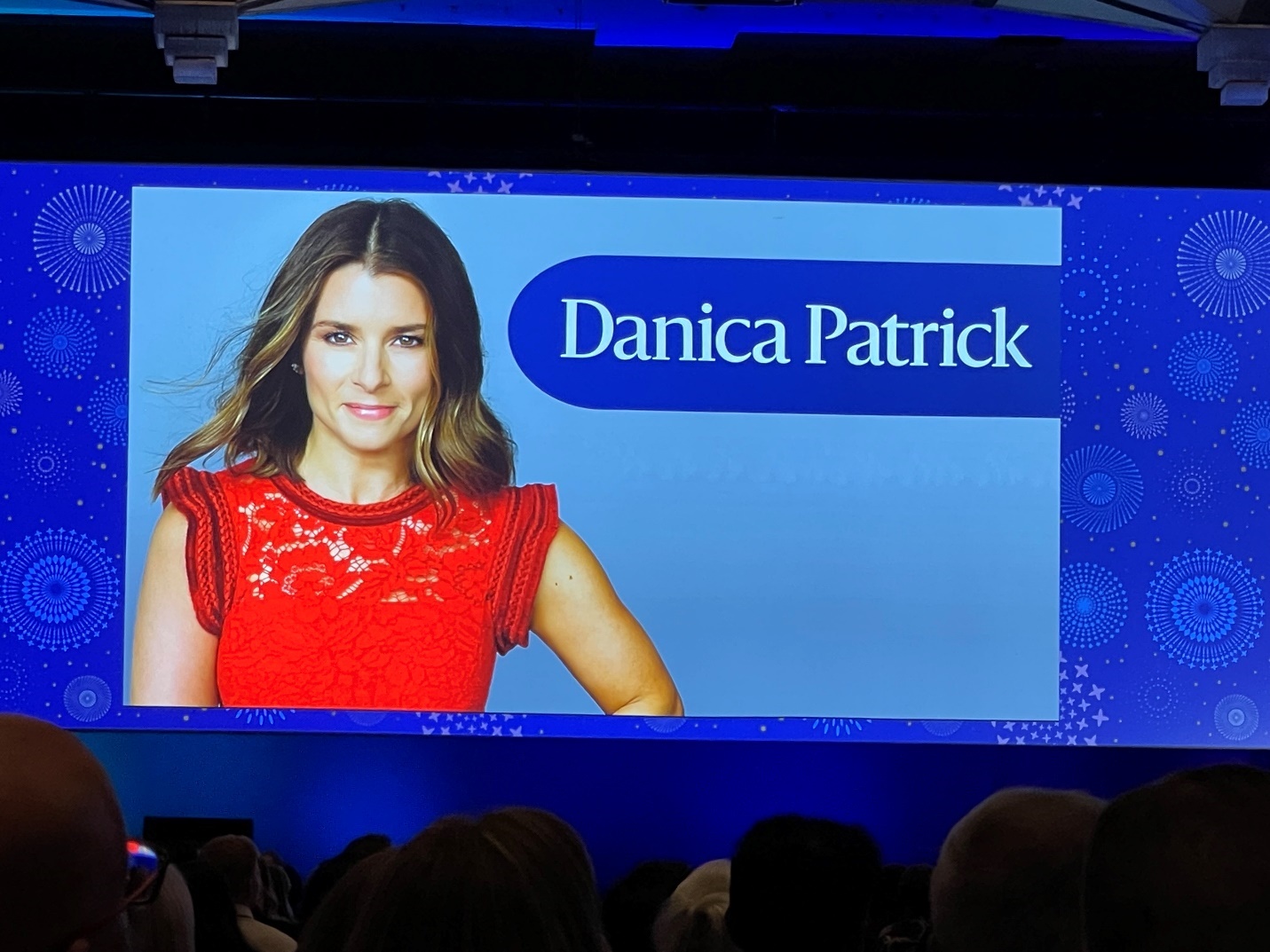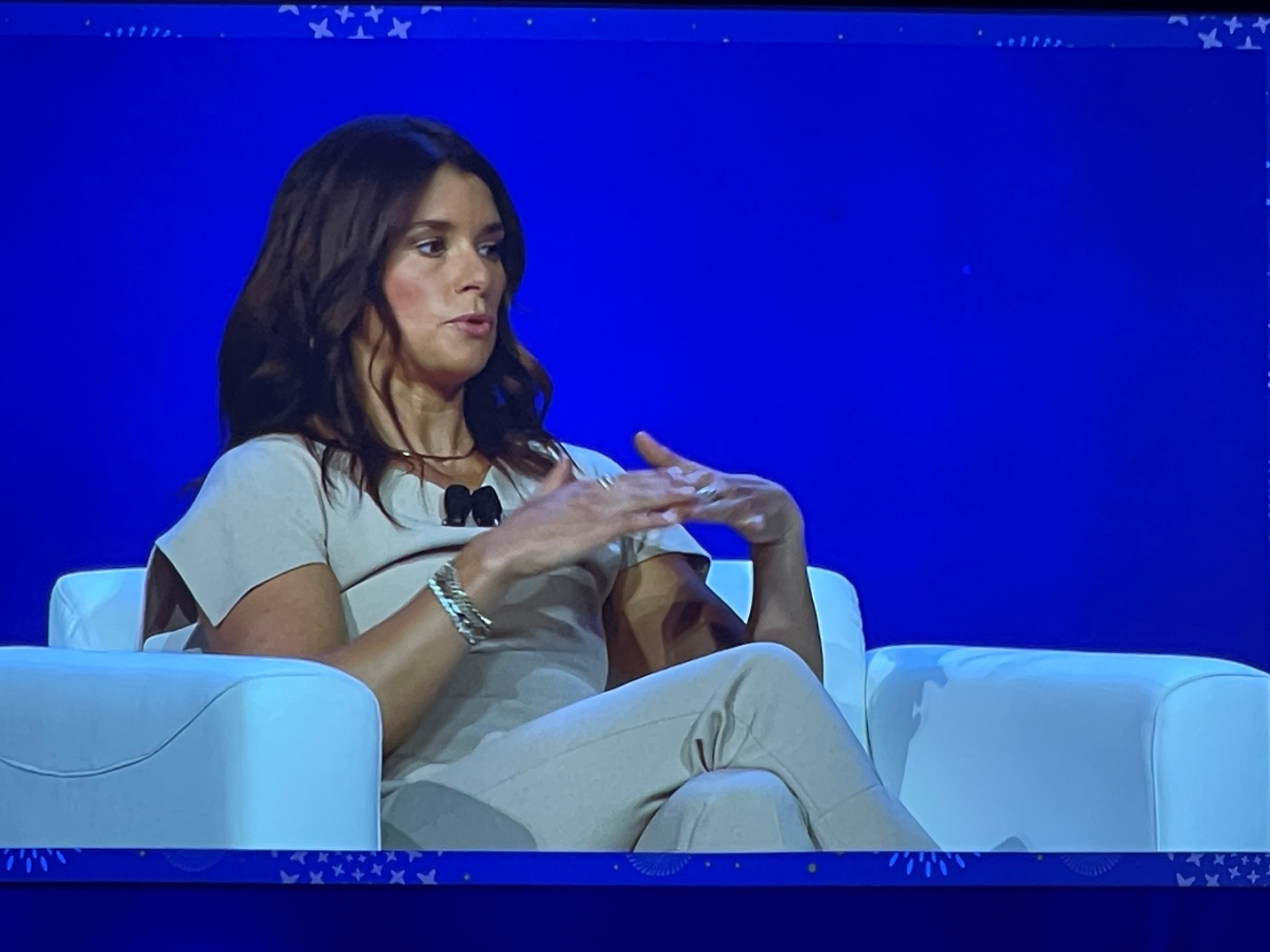 She threw a couple of screwball bits at Tom (a car guy). His reactions were almost as funny as her comments. I'd have died laughing were I in his place.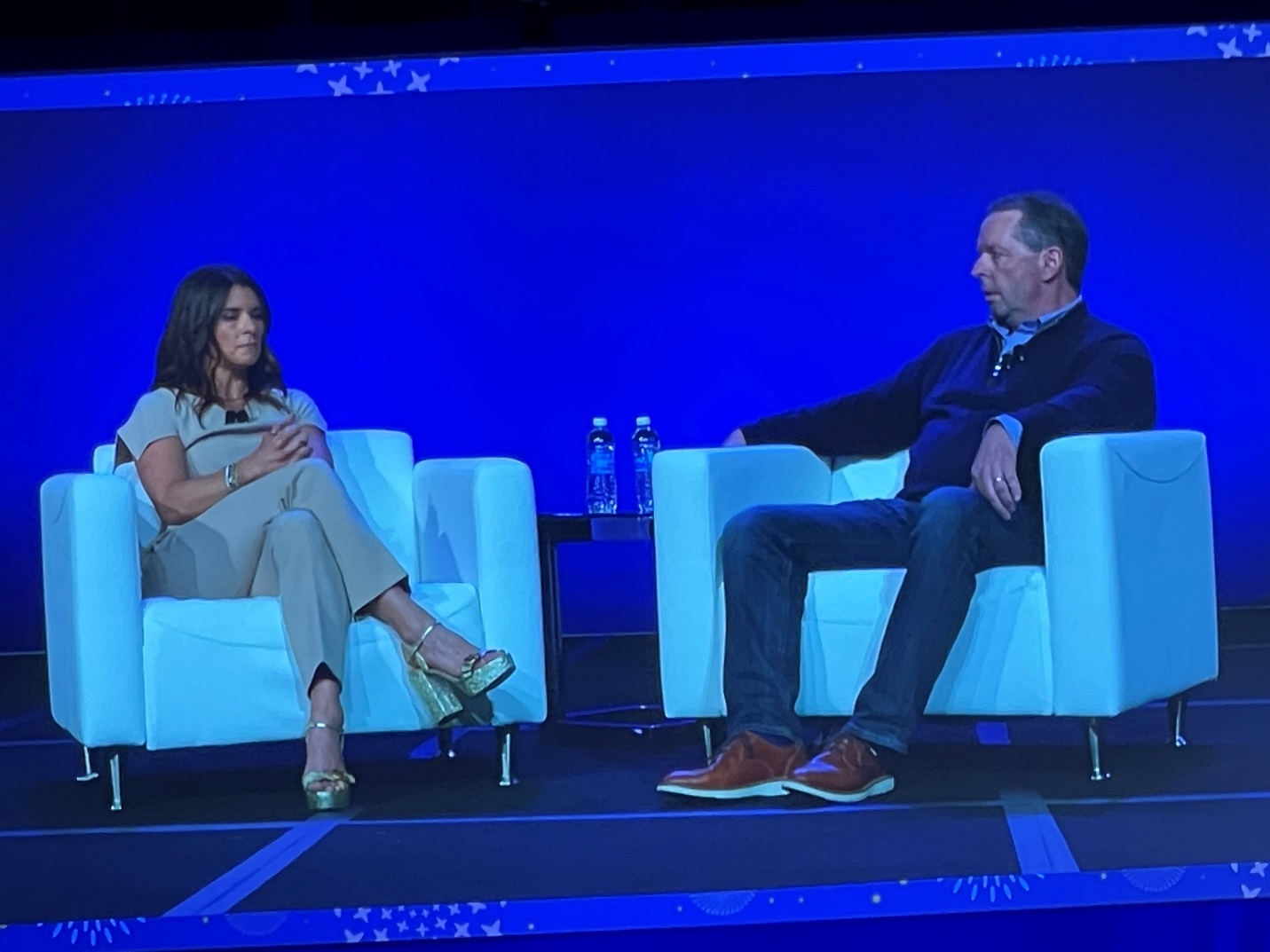 The very last bit
Here are my coworkers on their way to winning a costume award of which more anon tomorrow.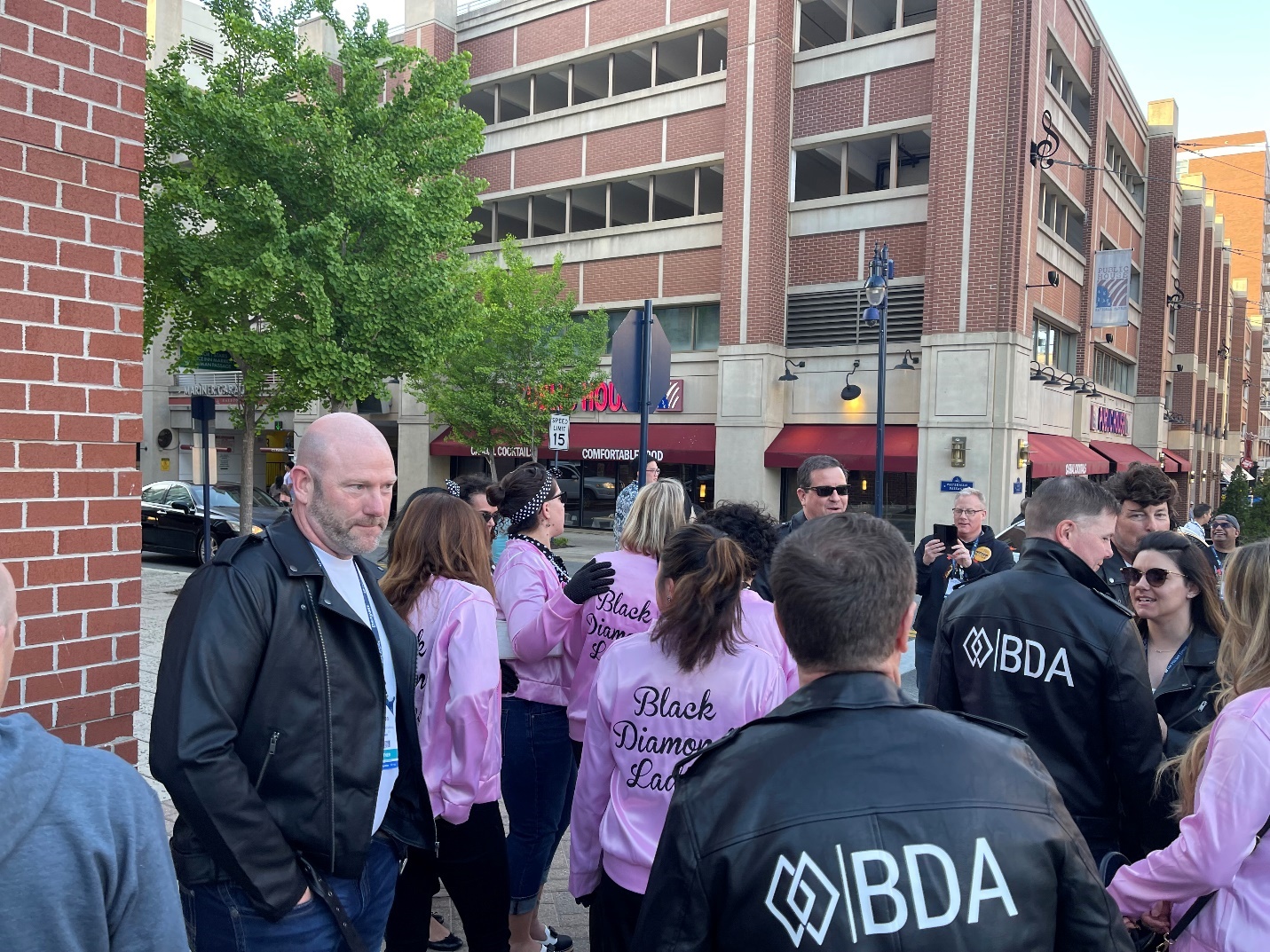 Don't shot me fellow BDAers, but I thought for sure these guys would have won. I suppose it's my Gen X musical tastes: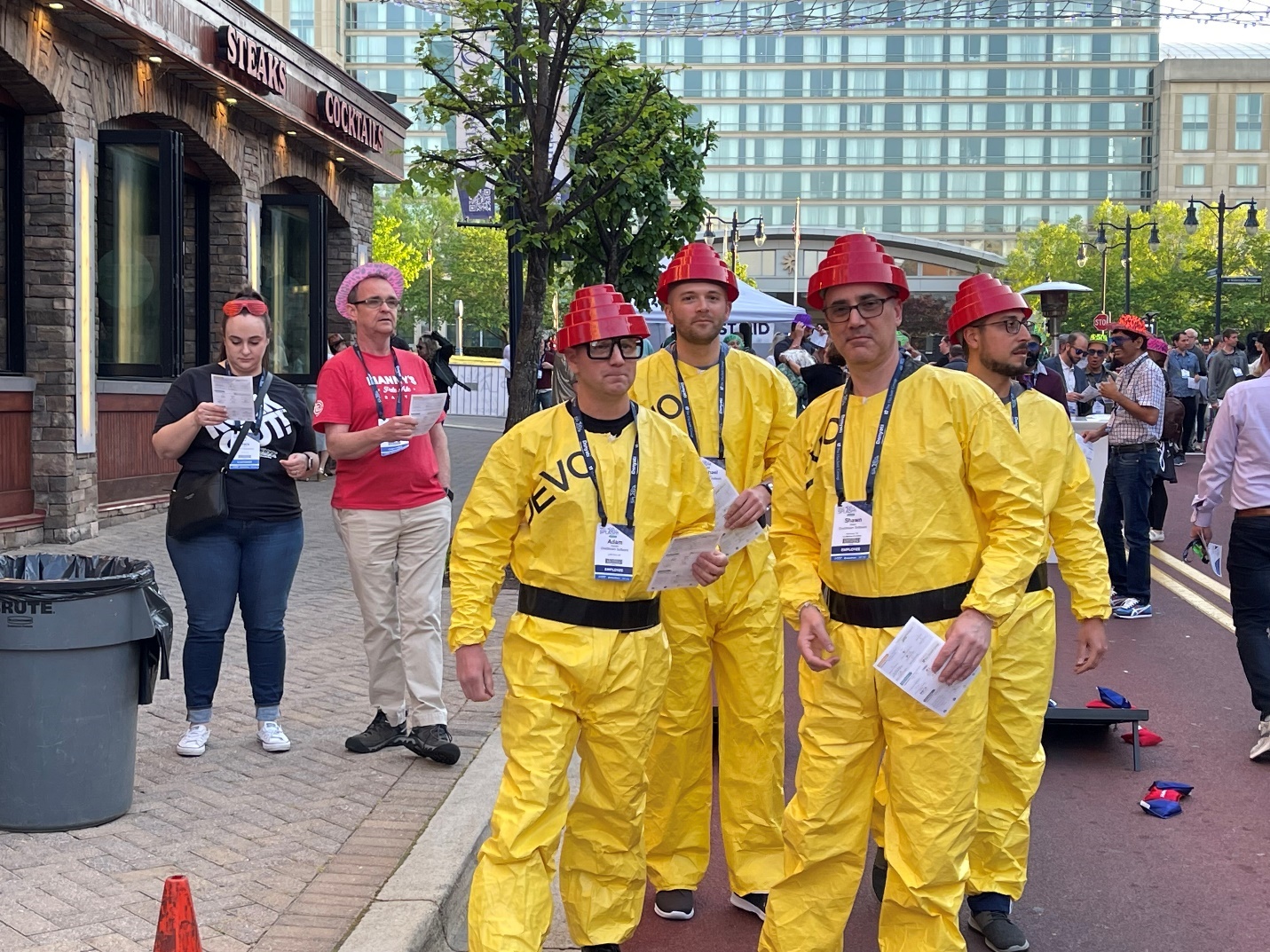 The party was fun, the food was excellent. OneStream really went all out.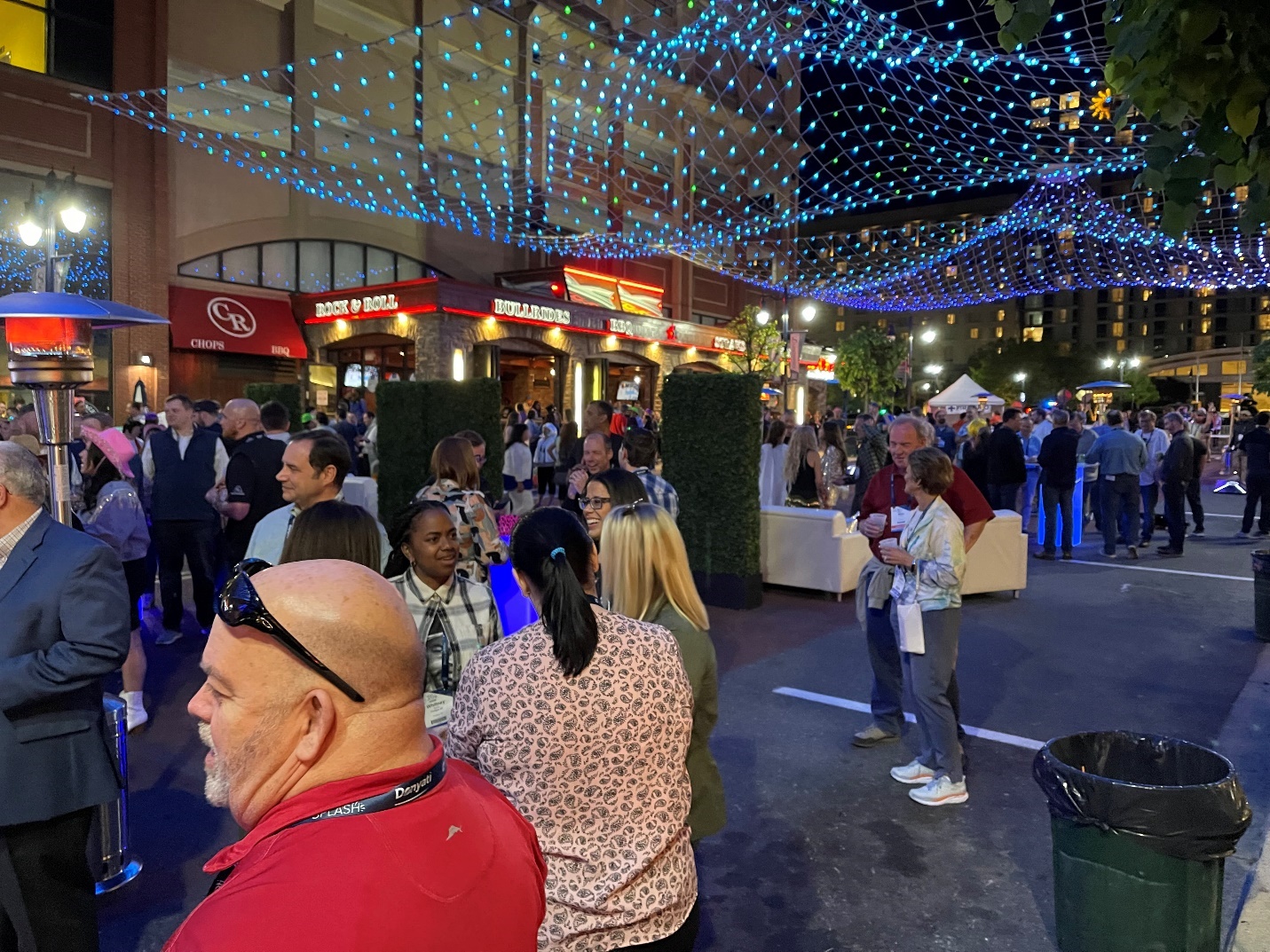 I got to bed around 11 and my insomnia allowed me to fall asleep one-ish.
One more post in this series.
Be seeing you.